Please contact us for any further information:
IRONMAN Office 
Email: noosatri@ironman.com  
Phone: (+61) 1300 761 384
Website: noosatri.com.au
Facebook: facebook.com/NoosaTri

Please note our office hours are 9:00am AEDT to 5:00pm AEDT Monday to Friday, so there will be a delay in responding to calls or emails received outside of these hours. During event weekend, please visit the Event Information desk for onsite support.
Partnerships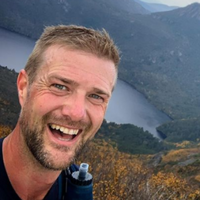 Nick Hall
nick.hall@ironman.com
Volunteers
Fiona Ewington
fiona.ewington@ironman.com
Expo 
Rebecca Johns
rebecca.johns@ironman.com
Volunteer
Be part of the iconic event that is the Noosa Tri by volunteering. You might be a local wanting to support your community, an avid triathlete who would like to be on the other side, a veteran volunteer, a student wanting to gain experience at a world class event, a family member/partner of an athlete competing, or simply a lover of sport.
No matter your motivation, being part of the 2022 Noosa Triathlon promises to be a rewarding experience.
As a volunteer you may be asked to assist in the following areas:
Event check-in
Guiding athletes as a course marshal
Directing athletes at the finish line Bike racking and transition
Manning water stations or turnaround points
Guiding spectators at cross-over zones
This will be a spectacular event and the enthusiasm of our volunteer army will be crucial to its success. 2022 Noosa Triathlon Volunteer Opportunities are not open. 
For further information please email the Volunteer Coordinator, Fiona at fiona.ewington@ironman.com
Volunteering = Fundraising for your group
Is your club or group interested in Volunteering as an opportunity to raise funds?
We have a need for Volunteers at each of our events. This is a great way for groups to earn money, learn skills, participate in exciting events, contribute to the community and be part of a diverse team.
Email fiona.ewington@ironman.com for more information
We bring together marshals for each event from a number of different clubs such as scouts, sports clubs, schools and community organisations. Volunteers on the roads need to be over 18 years old and we do require you to supply enough adults to supervise any of the younger marshals.
A generous donation to your club is offered in return for your organising skills and sourcing volunteers.
We greatly appreciate any support that you give and will do our best to ensure that you enjoy your time with us. We fully brief you about the event and support you on the day. The work takes place in a festival-like atmosphere, where you can be a part of the action and watch athletes and entertainers perform.